Retro decoration: to each his own!
Call on a creator of style to decorate your home with an antique style, countryside style...

Flea market decoration in reclaimed wood
With a little imagination, wooden crates can be given a second life. Instilled by the trend towards secondhand and recuperation decoration.

Loft and industrial workshop decoration
Opt for an industrial decor by adding flaked paint, reclaimed wood, patinated and rusty metal, and a choice of grey, brown and black colours…
Decoration with a chic country atmosphere
The chic country style decor offers a warm and harmonious interior thanks to raw materials, delicate light and soft colours.
Collector's of
antique clocks
Would you like to improve the decoration of your home by favouring retro styles? Consult La Pendulerie's catalogue of antique clocks to find the model that suits your interior design. Fireplace clocks, models inspired by the Louis XVI period, porcelain and bronze clocks… there is something for everyone.
Enhancing a decoration with a work of art
Art is accessible to all,
a work of art in your living room!
There are a number of tricks to decorate your living room with stylish interior design. For example, add original works of art. By hanging a painting, you have a device to add more colours to the wall. Paintings are artistic decorations with a touch of fantasy.
Thanks to works of art, you can confirm the sober and classic style of a room. Artists produce various masterpieces such as a collage or a watercolour. With the many types of works available, you can choose the one that fits your decoration. In addition to paintings, you can also embellish your interior by adding sculptures representing an abstract form, a silhouette of a woman or your favourite animal, more details on planeteantiquites.info.
The must have items to be found at the garage sales
The top 4 decorative objects
to be found at flea markets
Do you want to transform your interior by adding a vintage touch? Discover the new trends in flea markets. Parisian sideboards, wickerwork furniture, bistro chairs are examples of items to be found in flea markets.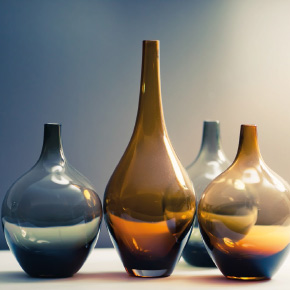 A lady Jeanne vase
The Dame-Jeanne vase can be used as a lamp, vase or decorative object to decorate a living room.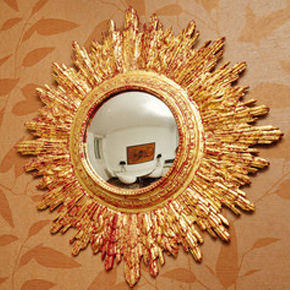 A sun mirror
The sun mirror is a decorative device that comes in different designs.
A cane chair
To reduce small cracks and breaks in the cane fibres, water should be sprayed lightly underneath the weave.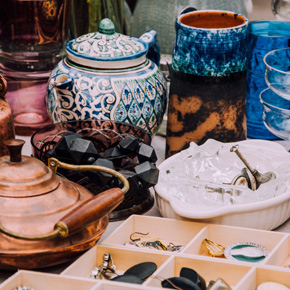 Vintage crockery
There are several ranges of vintage crockery: commemorative plate, glazed earthenware bottle, pitcher, teapot, salad bowls...
Colossal effect thanks to the antique decoration
Ancient decoration:
Roman or Greek?
Many designers consider the architectural classics of antiquity to be a source of modern inspiration. The Greco-Roman Antiquity style is a way of celebrating contemporary craftsmanship. The aim of this decoration is to revisit Ancient Rome.